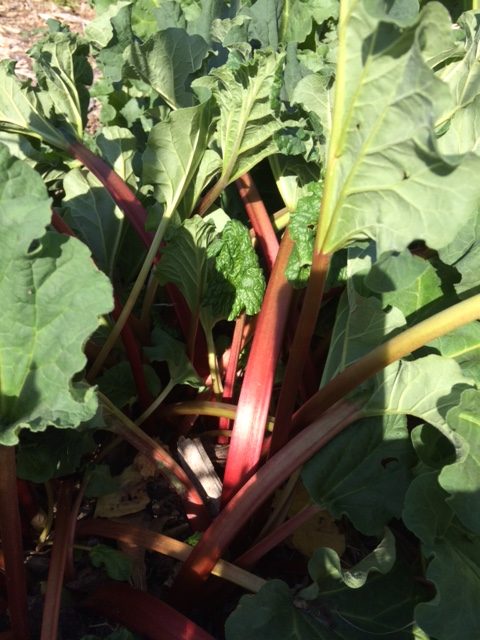 With the first brave rhubarb and asparagus pushing up in my garden comes the absolute confidence there will be a bounty of brunches. May has its way of making that happen.  From May Day to Memorial it's one great opportunity after another to bake something simple, savory or sumptuous to share with mom, graduates, family, neighbors or veterans.
Simple: Biscuits are perfect, especially at the spur-of-the-moment because there are so many ways to go. Buttermilk, cream, rolled, drop, filled, drizzled, mile-high—all, when fresh baked and golden cannot fail.
An Herbed Cheddar Cheese Biscuit is fabulous with omelets, souffles or frittatas, Don't hesitate to substitute 1 tablespoon fresh snipped chives for the dill – tis the season. Check out drop biscuit options at this site.
Don't hesitate to go with old favorites like a cinnamon and raisin biscuit.
Sneak in chopped, drained fruit or toasted nuts in lieu of the raisins based on your company.
Then, prepare a glaze or drizzle to compliment.
How to make a glaze is a skill test kitchen pros are happy to share,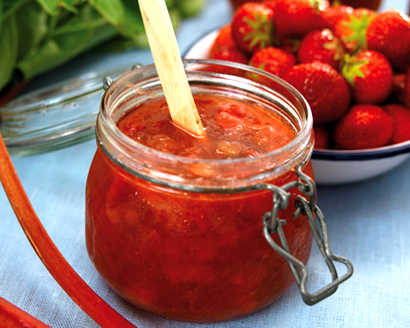 HOT TIME-SAVER TIP:  Prepare biscuit dough, cut biscuits and freeze (covered) on a sheet pan. Once frozen, pop individual biscuits into a freezer plastic bag. To bake: Preheat oven to 475°F. Bake frozen biscuits on sheet pan as usual for 8 minutes.  Turn off heat and leave in oven about 5 minutes, until golden. Serve with a freshly made Rhubarb-Strawberry jam.  There'll be no need to preserve!
Savory includes pan, oven or grill-roasting fresh asparagus to simply top a
Rosemary Olive Oil bread.  Serve with cheeses, shaved meats or deviled eggs and fruit you're done.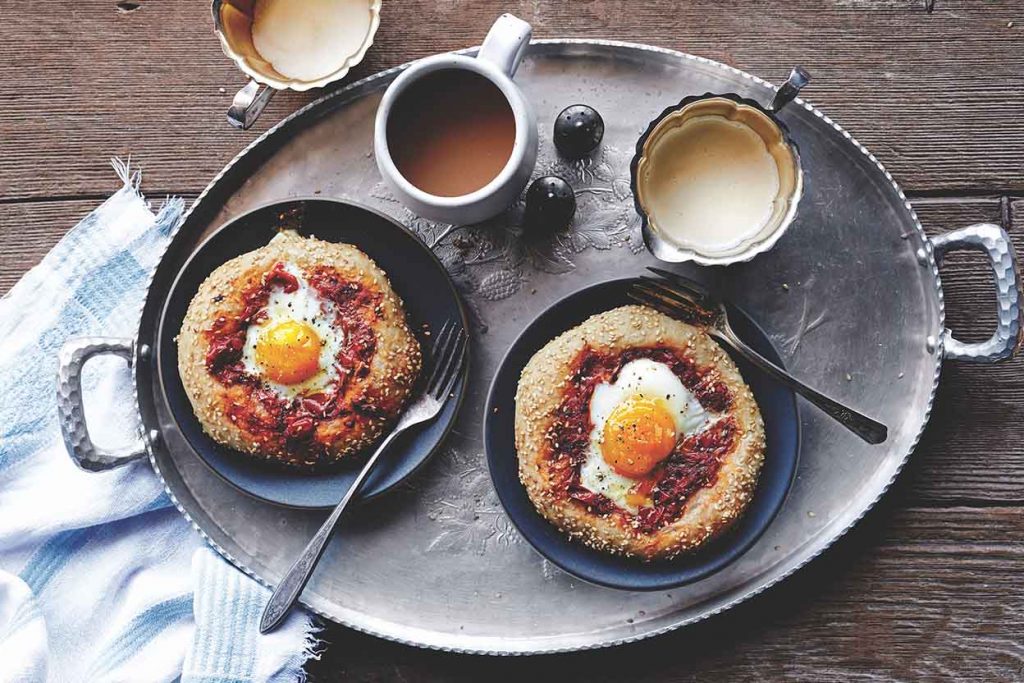 My new savory endeavor may just be a Breakfast Shakshukas, 
I think I'll try prepping the dough and refrigerating it overnight to ease the schedule.
Sumptious sums up all breads shared from the National Festival of Breads competition.  These bakers pulled out all their skills and the flavor combinations, beautiful shapes and the aromas cannot be rivaled.  With sweet corn season coming soon in the south, tackle a Sweet Corn Blueberry Spiced Swirl Bread or any of the other savory or sweet beauties for your next brunch.
Bon Appetite!