No need to hang out with Linus all night in the pumpkin patch for Great Pumpkin treats when the Home Baking Association's new officers will happily share their personal favorites! We're confident you'll love the scoop on these specialties.
HBA president Courtney Gaine, PhD, RD and CEO of The Sugar Association, celebrates October with Pumpkin Whoopie Pies.  We snagged a how-to video with Nancy Burgeson, Baking Instructor on Twin Cities Live.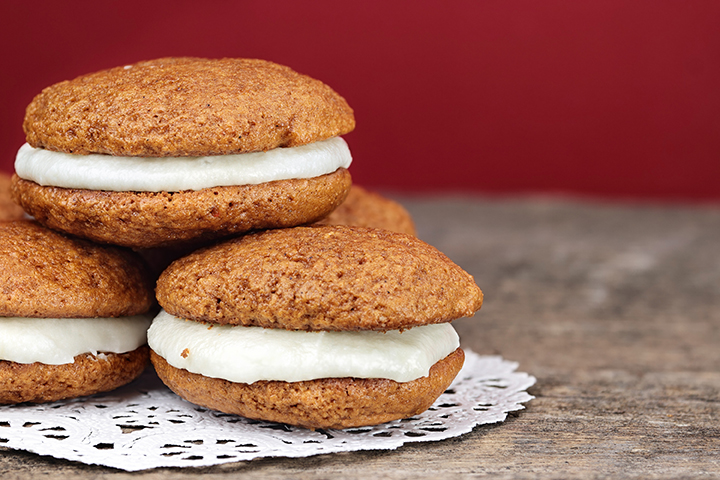 Pumpkin Whoopie Pies
2          ounces unsalted butter—room temp
1          can (15 ounces) canned pumpkin
2          eggs
¼         cup buttermilk
¼         cup molasses
2          teaspoons ginger
1          teaspoon ground cinnamon
¼         cup brown sugar
1½       cups all-purpose flour
½         teaspoon baking powder
½         teaspoon baking soda
½         teaspoon salt
Steps:
1. Preheat oven to 400 degrees F. Cream butter. Add pumpkin, eggs, buttermilk, molasses, ginger, cinnamon and brown sugar. Mix well. In a separate bowl, sift flour, baking powder, baking soda and salt.
2. Add dry ingredients to wet. Batter may be lumpy. Scoop batter with small ice cream scoop onto a pan with parchment paper. Bake 15-20 minutes, until they spring back lightly to your touch. Cool.
Cookie Source: Nancy Burgeson, Baking Instructor- view on TwinCities LIVE
The filling comes from the pros at Solo Foods
Whoopie Pie Filling: Beat together until well blended:
1 cup vegetable shortening like Crisco
1 1⁄2 cups powdered sugar
2, (7 oz) containers Solo Marshmallow Creme
1 1⁄2 teaspoons vanilla extract
Pipe or scoop filling between two whoopie cookies.  Serve, or wrap and share!
Source: www.solofoods.com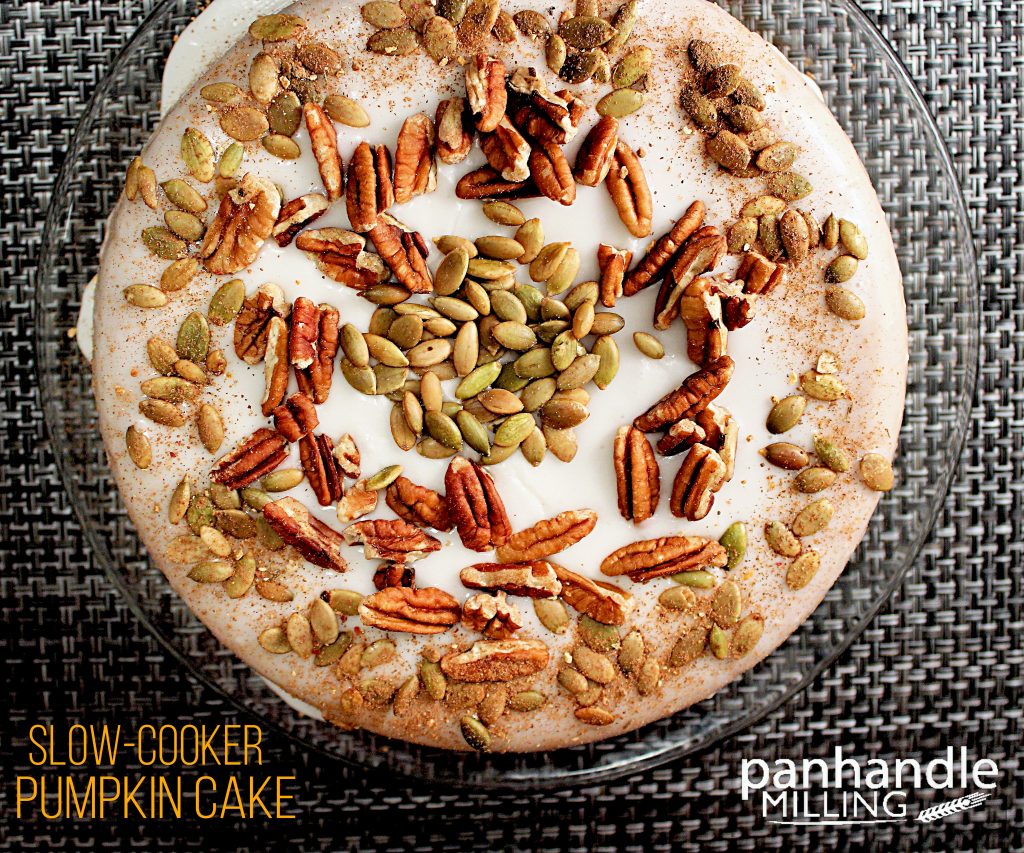 HBA's Program Vice President, R&D Chef Stephanie Petersen, Panhandle Milling Company shares a slice of her unique and delicious Slow Cooker Pumpkin Pecan Cake.
Julene DeRouchey, HBA's VP of Membership, is the Kansas Wheat Commission's National Festival of Breads co-chair and Nutrition Education and test kitchen assistant.  Her favorite family recipe is Chocolate Pumpkin Muffins. Julene shares "My kids love these! I've featured these on our Kansas Wheat & National Festival of Breads website.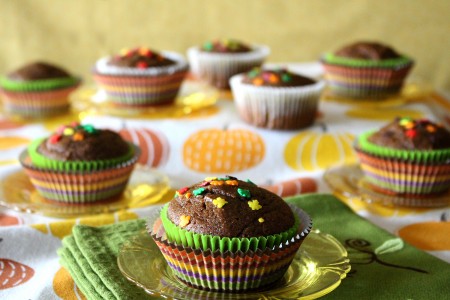 Just in case you really wouldn't MIND getting into a pumpkin patch, check these new "finds" to fuel the trek.
Kansas State University extension offers "Kids a Cookin" recipes, videos and English and Spanish versions. Check out their Perfect Pumpkin Pancakes 
Share a new 2019 Fall Children's Book "pick" Pick a Pumpkin by Patricia Toht and Illustrated by Jarvis.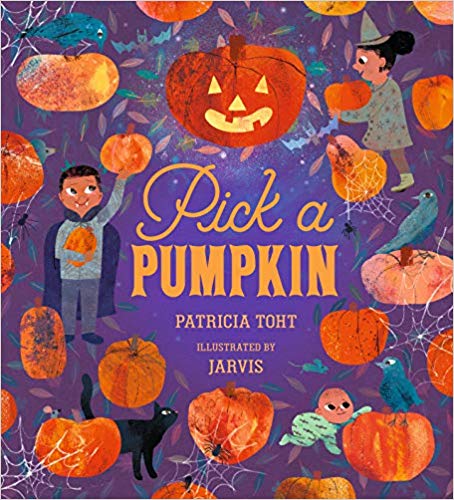 Bon Appetite' with all things Pumpkin!