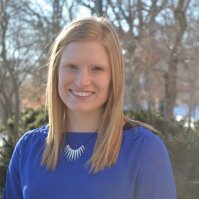 Katie Brouwer, Roland Story High School, Story City, IA received the 2017 Educator Award.  Brouwer was a first year family & consumer sciences educator at Story High School. Brouwer's winning lesson "The Muffin Man & the Healthy Kids Act" engaged students in problem-based learning to create a Healthy Kids Act approved muffin. Students researched substitutions; analyzed nutrition; and evaluated the product.  Brouwer received $1,000.  She and her husband attended the October Home Baking Association meeting in New Orleans, LA.
The Home Baking Association annually recognizes baking educators!  Anyone providing baking lessons, activities for the classroom, afterschool and community programs should enter the 2018 program.  Entry deadline is March 31.  The winning entrant will receive $1,000 and a trip for two to the 2018 Home Baking Association meeting September 30-October 2 at the Resort at Squaw Creek, Olympic Valley, California!  All entrants will receive teaching resources!
More details at HomeBaking.org!