The Annual Family & Consumer Sciences (FCS) Day, "Dining In" for Healthy Families campaign is just around the corner–Monday, Dec. 3rd! As a member of an organization in the Family & Consumer Science profession, which leads advocacy efforts for the field, your involvement is needed!
FCS Day is an opportunity to promote family and consumer sciences programs, and resources that support family mealtime. Families are asked to commit to making and eating a healthy meal together on December 3rd – the birthday of AAFCS founder, Ellen Swallow Richards, first woman graduate of MIT. For purposes of the campaign, AAFCS is defining family very loosely–relatives, neighbors, co-workers, community members, or fellow members of an organization!
Since 2014, more than 400,000 commitments have been made to "dining in" on Family & Consumer Sciences Day. In 2018, the goal is to add 200,000 "Dining In" commitments. To reach the goal of 200,000 commitments to "Dining In," your outreach efforts are critical.
Here are simple actions you can take now: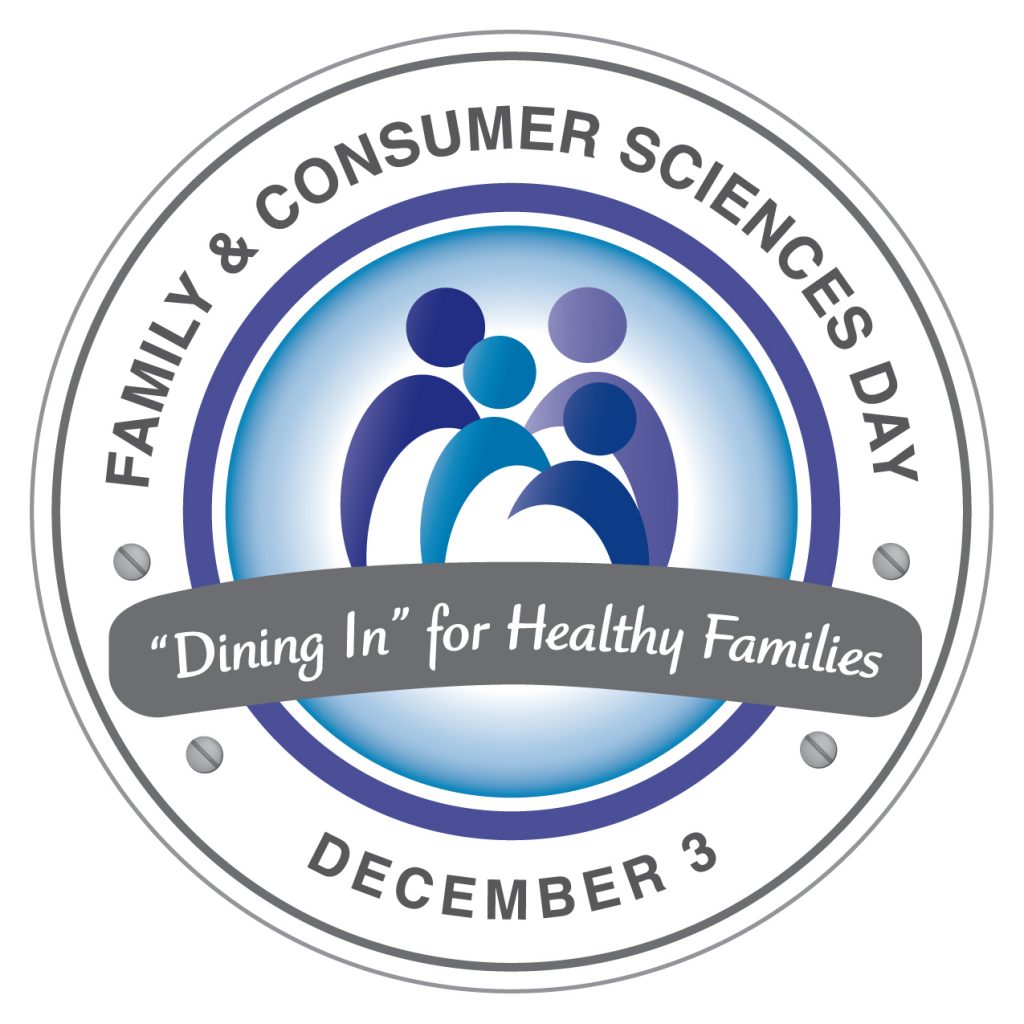 Please keep in mind that if you can't celebrate FCS Day on December 3rd, it's okay.  The date is flexible – "dining in" most anytime between now and December 15th counts! In fact, if you initiated family mealtime programs any time in the 2018 calendar year, you can retroactively make that commitment using the same form.
For more ideas on promoting FCS Day in your business, school, or community, please take a look at suggested ideas on the FCS Day website.
Thank you for supporting this important initiative! TOGETHER, we are stronger … as the "go to" professionals for education related to essential life skills.