If you can't bake for someone during this last week of Bake for Family Fun Month, you can "make a plan." Like Sofia, maybe it will include both baking to teach others WHILE you bake for others.Photo: Sophia by white mixer, baking with a group
Sofia's "baking for others" plan:
"My Girl Scout Gold Award project, The Knead for Baking, was the first way I began to share baking with others. The plan included working with the volunteer organization, the All Star Program at Ladera Ranch Middle School to schedule two types of baking classes: an after-school instruction-based class and an in-home class where kids learn and practice baking skills from The "Knead" for Baking guide. I worked with the Home Baking Association as a liaison to ensure my content was accurate and aligns with education standards.
After developing the curriculum and PDF, filming the instructional video, and creating a follow-up assessment and survey, I launched my website www.thekneadforbaking.com.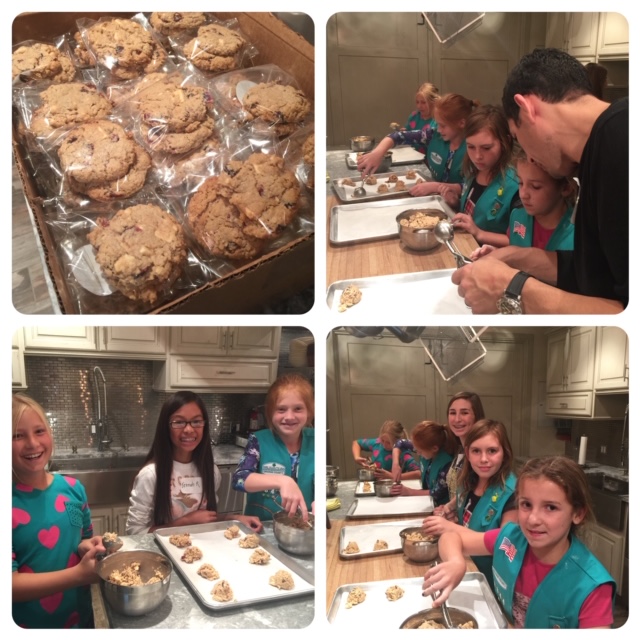 The classes introduced children ages 8-18 to basic baking STEAM with techniques to build skills and confidence. This year, almost 300 middle school students experienced The "Knead" for Baking as an after-school instruction-based class and an additional 100 students baked with me in my own home."
We all like to know if we're making a difference. Sofia's data from students in her classes tell us BEFORE the classes:
23% reported they have never baked something from scratch
38% say they are baking only a few times a year
AFTER the classes, 90% report they will try to bake something from scratch!
The project will continue to impact Ladera Ranch Middle School as The Knead for Baking will still be a requirement in order for the kids to donate baked goods.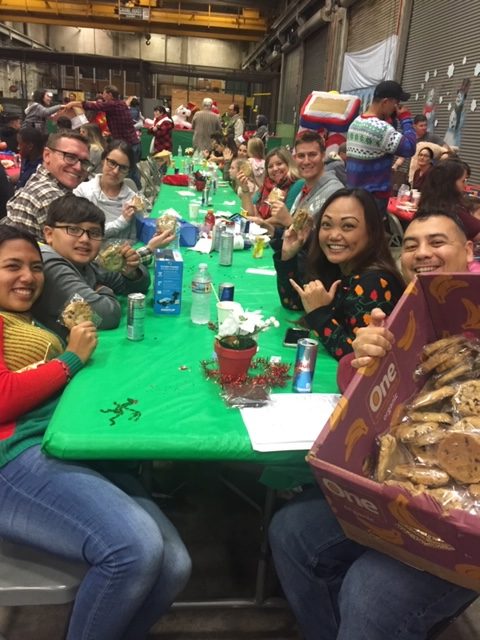 "Our largest charitable cause has been the Marines at Camp Pendleton to whom we donate over 1000 cookies every year at the holidays. Once the community realized we are able to donate our cookies, we started receiving requests from Meals on Wheels, The American Cancer Society, local fire stations, our Marines at Camp Pendleton, The Ronald McDonald House, Welcome Inn Homeless Shelter, and many bake sales for various causes.
One of Sofia's greatest rewards? "I love seeing my students' photos on social media when they have baked a batch of cookies to donate or fund raise." The HBA hopes Sofia's bakers will add one more charitable cause—Bake Sale for No Kid Hungry. We know they would soon be Heroes or Rock Stars!

Like Sofia, and her students, let us know what you do to share your baking wealth! You might even enter the HBA educator award opportunity by March 31! We'd love to hear from you!